Board of Directors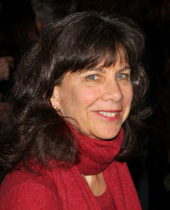 Joanna Robinson
President
Retired bookseller, editor
I became involved in the work at Hospitality House, and have remained so over the years, only feeling my commitment more and more deeply, because, for some reason I don't know, my heart is drawn to suffering people, especially the poor. I want to be with them, know them, hold them in my heart, and feel that I am held in their hearts. If the poor are blessed, as it's said, I believe it's because they touch us in this way, softening us, awakening us to what matters, and showing us without meaning to that life, in all its rights and wrongs, is intensely precious.
---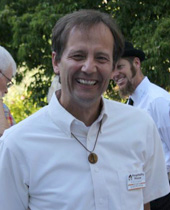 Doug Lautzenhiser
Vice President
Technical Support Services, Telestream
I became involved with Hospitality House through my work at FREED Center for Independent Living years ago. I was deeply struck by the idea of creating a compassionate program that involved the community at large and considered the homeless as guests. The circumstance of friendship, kindness, generosity, and hope thrive daily at Hospitality House and is a remarkable example of what can be accomplished when a community genuinely cares about each other.
---
Tom Morrissey
Treasurer
Tom is the CFO at Western Sierra Medical Clinic overseeing financial management for both the Western Sierra Medical Clinic in Downieville and Miners Family Medical Clinic in Grass Valley facilities.  Before his current position he served for nineteen years as CFO at Sierra Nevada Memorial Hospital and more recently three and a half years as CFO at Medical Benefits Administration.  Tom has over 30 years of healthcare financial management experience and has been very active in Nevada County non-profits, ranging from Gold Country Kiwanis to the KARE Crisis Nursery, Sierra Nevada Community Health Plan and Gold Country Community Council.  Tom is single and has three children.  The oldest, Jonathan and Kristen are employed in Sacramento and Danielle the youngest is still at home while attending Sierra College.
---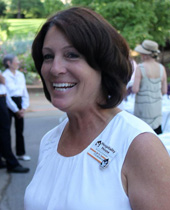 Tammie Hamilton
Fund Development Chair
Manager TriContinent Scientific
My volunteering at Hospitality House was initiated by wanting to work directly with the guests to provide compassion, food, clothing and any other services they may need. It turned out that I have received much more from the guests than I could ever provide for them. They have shown me such great spirit and hope in a situation where many of us would find utter desolation. Being a board member allows me to take my passion for the guests to another level.
---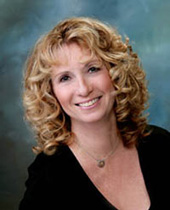 Vee Proietti
Secretary
It was important to me to feel that my volunteering would actually make a difference in people's lives. At Hospitality House, so much is being accomplished to assist the homeless and I wanted to be a part of that. Every community is experiencing homelessness and our community is taking compassionate and caring steps to feed and house our homeless that gives everyone a sense of dignity.
---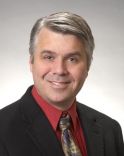 Frank Lang Jr., M.D.
HH Volunteer Medical Clinic Coordinator
Medical Director, Western Sierra Medical Clinic
---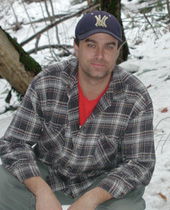 Ben Emery
Currently on Leave of Absence
---
Judi Funk
I have always had so much compassion for those suffering and with less. I started cooking and feeding the less fortunate at the community Christmas dinner and Thanksgiving with Divine Spark. It was so rewarding and really filled my soul. I decided to sign up  to cook and serve every Sunday for 8 years with Tomas. They would ask for my special casserole and it was such a joy to show up and look them in the eye with my offering of love. And…..what I got in return…priceless. I  love this community and am inspired to see Utah's Place become a wonderful support for those in need!
If you're interested in serving on the Hospitality House Board of Directors, please contact us.