Events & Fundraisers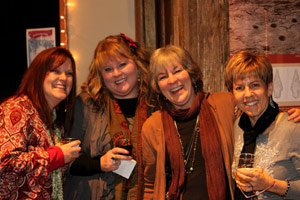 Hospitality House is fortunate to be a part of so many events supported by this community!
Many thanks to the musicians who donate their time and talents to add top notch entertainment to our events. A big thanks to all of the local potters who make beautiful bowls for our annual Empty Bowl event. And, finally a huge thanks to all of our community members. We couldn't do it without the generous support from all of you.
Every year Hospitality House hosts A Night of Giving, The Long Walk and the Empty Bowl along with many other events.

A Night of Giving
A Night Of Giving is coordinated and produced by Mikail Graham at the Miner's Foundry in Nevada City. The night brings together many concerned musicians, poets, and storytellers for a night of back to back entertainment. The annual event has become a much anticipated hometown Christmas party. Learn More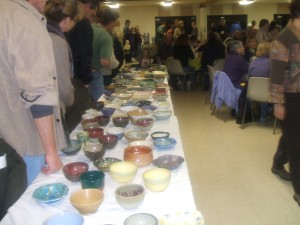 Empty Bowl
Enjoy a simple meal of soup and bread, fun and conversation. Take home a lovely handmade bowl crafted by a local potter as a reminder of all the empty bowls in the world. There are no empty bowls at Hospitality House, and for that we thank the dozens of volunteers who provide tasty meals to our guests everyday! Learn More