$50 for 50 Meals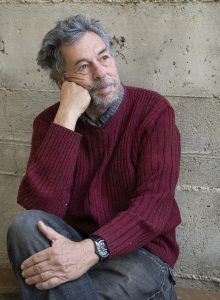 Last year, 38,325 meals filled hungry bellies at the shelter but 43,800 meals are needed this year. A gift of $50 will provide 50 meals at the shelter to guests like Stanley who depend on your kindness and support.
79-year-old Stanley speaks five languages and taught English in Israel and the Netherlands while working as a musician. Growing up with Utah Phillips created the opportunity to perform with him as an adult. "I thought I would be able to play and travel for many years," says Stanley regretfully.
One day he found himself struggling to remember a dear friend's name. Then he forgot where he was. Soon he was repeating the same story every five minutes. Stanley is experiencing dementia. And your donation can help. "My only handicap is early senility. I use a prosthetic (my electronic tablet) to help me remember appointments."
When his friend, Utah Phillips, asked him to help start Hospitality House, Stanley didn't expect to need its services.
His ability to earn dwindled as the dementia and bills increased. Then Stanley turned to Hospitality House. And you. Working with our housing case manager, Stanley connected with a therapist, adopted memory coping tools and moved into his own place.
You can make sure Stanley and your other homeless neighbors are fed. Your gift of $50 makes 50 meals.