Night of Giving
A night of musical entertainment to raise awareness and support for those in need
Countdown to Night of Giving 2021
Join us for a Virtual Night of Giving!
The 16th annual Night of Giving will take place on Saturday, December 18th, 2021.
Stay home, tune in,  and donate!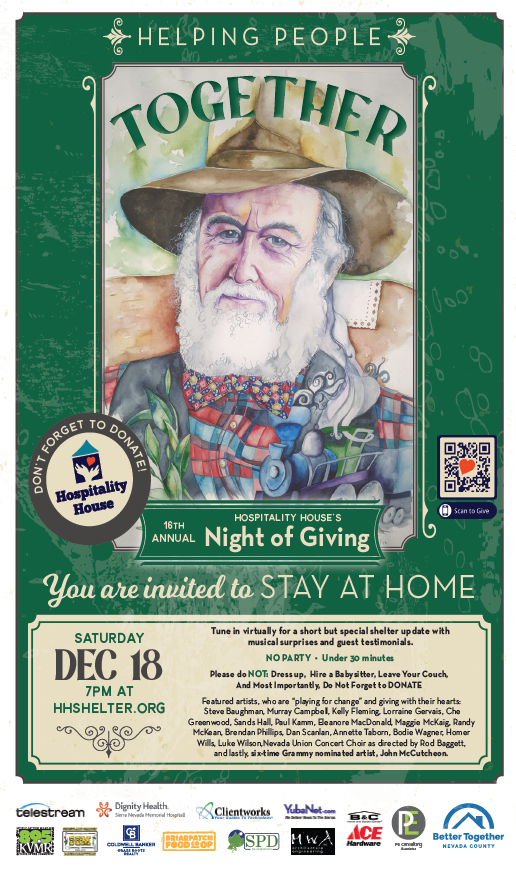 We'd like to thank this year's Night of Giving sponsors: County of Nevada – Better Together, SPD Markets, Telestream, BriarPatch Food Co-op, B & C Ace Home & Garden Center, KVMR, Dignity Health Sierra Nevada Memorial Hospital, Clientworks, YubaNet,  Coldwell Banker Grass Roots, Sweetland Garden Mercantile,  MWA, Inc, and PE Consulting & Associates for giving your enthusiastic support!