Night of Giving: December 22, 2018 From 4-11pm
The 13th Annual Night of Giving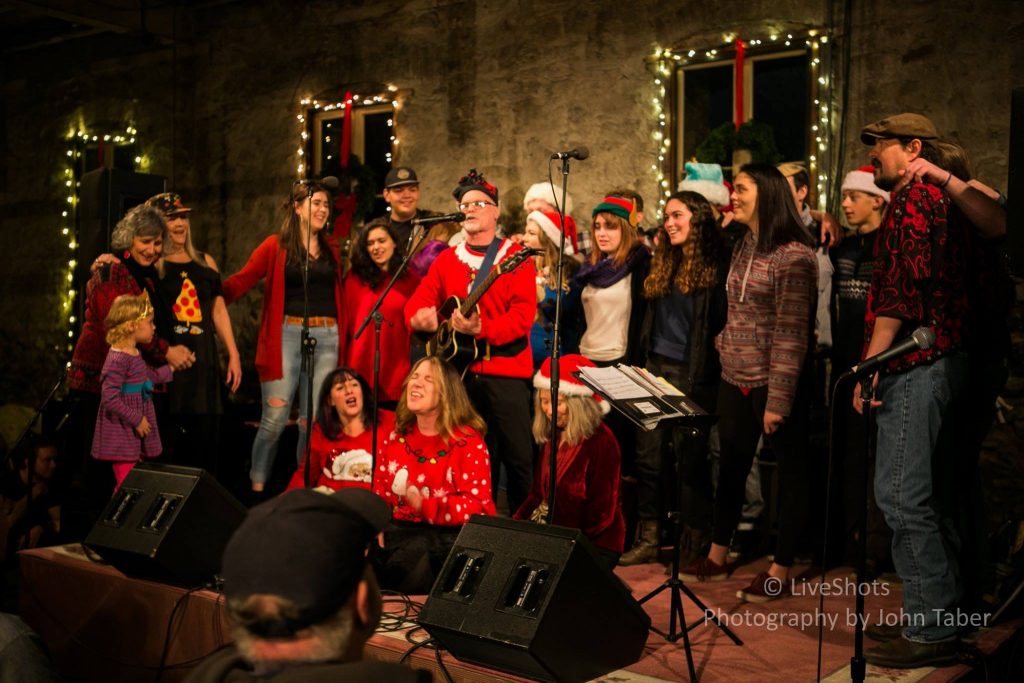 On Saturday, December 22, Mikail Graham will present the 13th Annual Night of Giving. Sample the music of over 45 local musical groups, including folk, jazz, blues, choirs and more. Talented and fun musicians, like Lolo Gervais, Ivan Najeara, Paul Kamm & Eleanore MacDonald, Beaucoup Chapeaux, Cassidy Joy, Kimberly Bass, Barwick & Siegfried, Rob & Christine Bonner, Nevada Union Choir, Sierra Capella, all donating their time and talent to benefit Hospitality House Community Shelter. Each group plays for 10-20 minutes with two stages going all night! Enjoy a delicious buffet dinner, silent auction and no-host bar. The event will take place from 4 p.m. to 11 p.m. at the Miners Foundry, Nevada City, CA. Suggested donation $20, no one will be turned away. Tickets sold at BriarPatch Food Co-op, Bread & Roses Thrift and online at hhshelter.org. For more information please call 530-615-0852.
New this year: FREE SHUTTLE SERVICE
For the first time, FREE shuttle service will be running between the Rood Center and Miners Foundry. Catch the shuttle from 4–11 p.m. Parking is free at the Rood Center too, so skip searching for parking downtown and shuttle to Night of Giving for FREE!