Night of Giving
A night of musical entertainment to raise awareness and support for those in need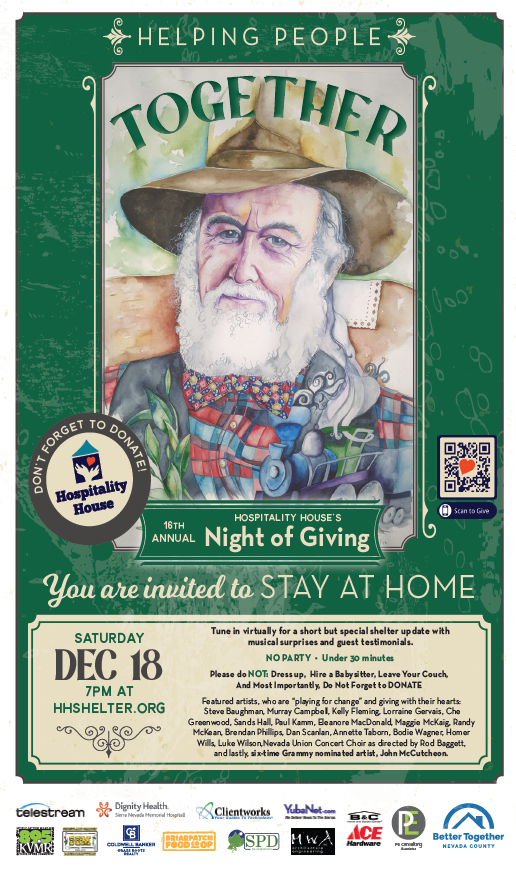 Stay home and snuggle up on the couch for this year's virtual Night of Giving. The event includes musical performances, shelter updates and a special guest testimonial to raise awareness and support for local individuals and families experiencing homelessness.
The event starts at 7pm and can be streamed for free on the Hospitality website (watch from our main homepage) or on our Facebook page. The event is free but a $25 donation is suggested. Angel donors and local businesses have come forward for one night only to offer a triple match to the community.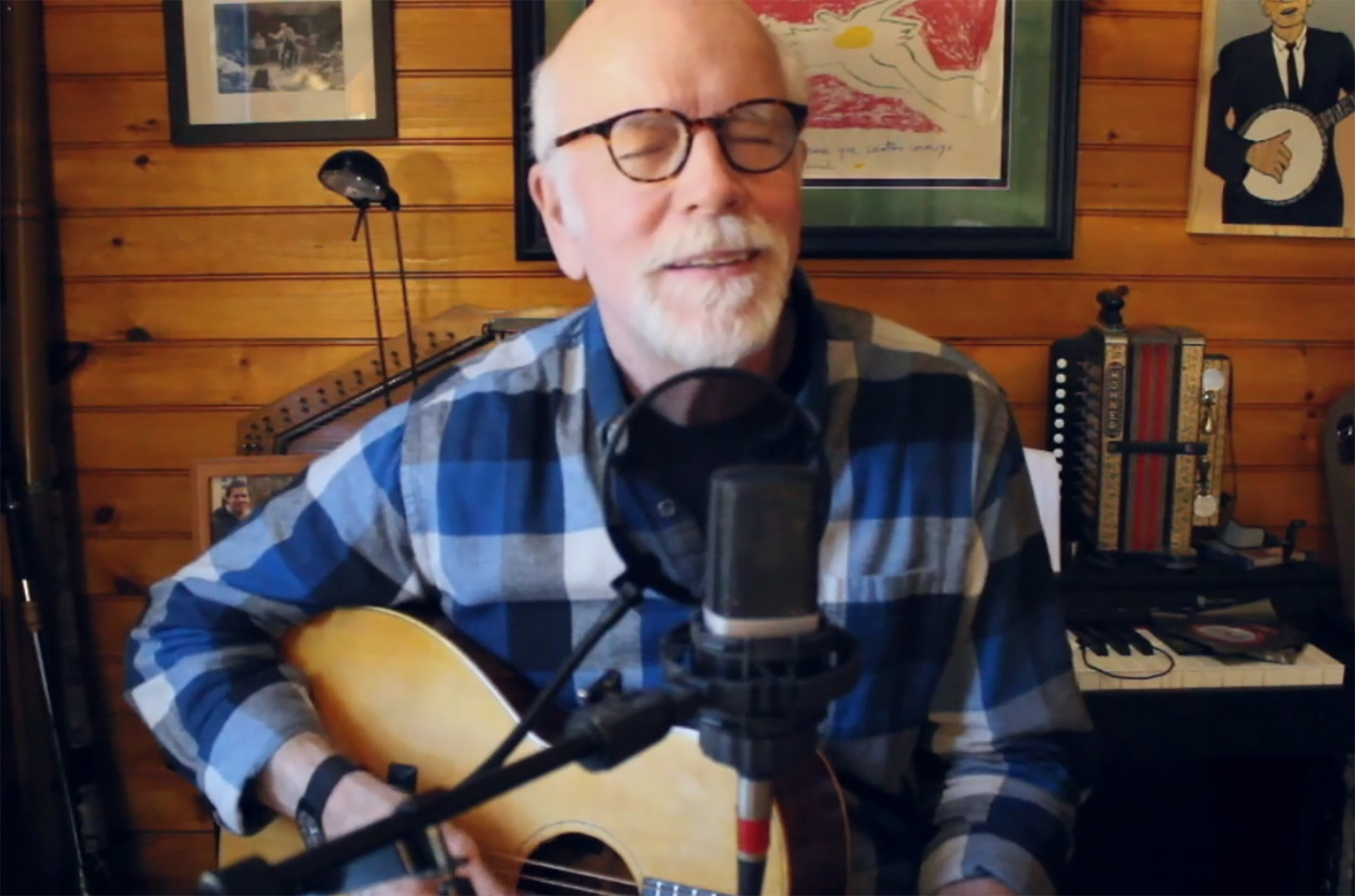 Six-time Grammy nominated artist, John McCutcheon, will perform at this years Night of Giving along with nearly 30 other musicians. The condensed event will run for 30 minutes.
"While it might be difficult to imagine how a 20-minute-long video can even begin to capture the magic and warmth of our traditional, 7-hour-plus community gathering at the Miners Foundry, I think everyone who watches Night of Giving 2021 will nonetheless be powerfully moved by the obvious amount of love and effort that went into this particular Night of Giving," said Maggie McKaig, one of the events founders.
Hospitality House staff will be on standby, ready and hopeful to facilitate donations over the phone at 530-615-0852 from 7 – 10 p.m. or online at hhshelter.org through midnight. Donations sent via mail on or before Dec. 19 with "Night of Giving" in the check memo will also be counted toward the match.
We'd like to thank this year's Night of Giving sponsors: County of Nevada – Better Together, SPD Markets, Telestream, BriarPatch Food Co-op, B & C Ace Home & Garden Center, KVMR, Dignity Health Sierra Nevada Memorial Hospital, Clientworks, YubaNet,  Coldwell Banker Grass Roots, Sweetland Garden Mercantile,  MWA, Inc, and PE Consulting & Associates for giving your enthusiastic support!