Volunteer Bread & Roses Thrift
Welcome to Bread & Roses Thrift and More where amazing treasures are in store!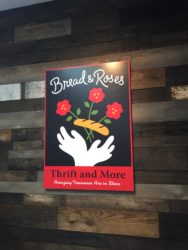 The volunteers at B & R are its true treasures. We have a wonderful team working daily to insure the success of Bread and Roses, a vital resource for Hospitality House.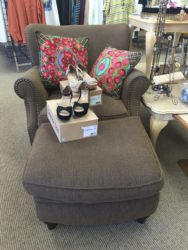 Volunteering at the thrift store is a fun-filled adventure. It can be set-up in various ways. Volunteers can choose a day of the week to volunteer for a shift of 2 to 4 hours, and then repeat that every week. If that doesn't work, volunteers are welcome to volunteer on a drop-in basis. "Small Groups Serve" is a slogan we are promoting to gather a circle of friends to come volunteer together. Duties for any volunteer may include sorting, hanging and steaming clothes, restocking racks, pulling older clothes for sales, cleaning, stocking wares, and assisting customers. This is our largest area of need right now, as it takes many people to keep production up and the store looking great.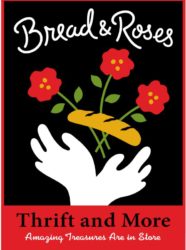 840 E. Main St. Grass Valley, Ca (530)205-9605
Open Mondays, noon-4 PM, Tuesday – Saturday, noon to 6 PM.

Please fill out the following form and we will contact you regarding the current volunteer needs.
The Bread & Roses Thrift and More store is owned and operated by Hospitality House. Hospitality House is a 501 (c) (3) nonprofit community shelter for the Homeless in Nevada County funded primarily by individual donations. Please visit hhshelter.org for more information.