Utah's Place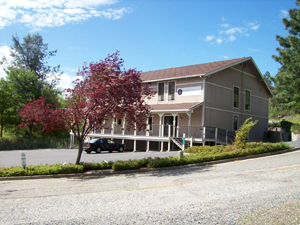 We have acquired a 6500 square foot building where we can offer year-round shelter, on-site meals and services to our guests. The building will be known as "Utah's Place" in honor of our beloved cofounder, the late Utah Phillips. Utah was an ardent advocate for labor and peace issues as well as for the rights of homeless people. Utah, who was once homeless himself, felt a responsibility to help those in need.
Having a residential building will help us to:
Eliminate costly transportation and staffing arrangements required to maintain our nomadic model.
Increase maximum number of guests we can serve.
Provide a reliably calm, healing environment by offering services in one stable environment.
Serve more people in one convenient location with an on-site kitchen.
Provide more space, comfort and privacy for families.
Comply with Americans with Disabilities Act (ADA) guidelines.
Provide life skills workshops and other programs to help guests move out of homelessness.