Hospitality House
Thank YOU for Having a Heart to Help those in Need
Building a Brighter Future Together
Hospitality House recently teamed up with County of Nevada, the City of Grass Valley and Regional Housing Authority with a shared goal to build a welcoming day services center and 41-units of affordable housing. This project aligns with Hospitality House's mission to assist homeless residents in transitioning from homelessness to housing, and the long-term vision of providing permanent supportive housing to County residents. The Nevada County Board of Supervisors gave final approval on the project on Jan. 22, 2019, which means Hospitality House and its partners are moving forward to bring this project to fruition. LEARN MORE.
Empty Bowl is Back on Saturday, March 23
Choose your own hand-crafted wooden or ceramic bowl, fill it with your choice of soup and enjoy your meal with friends. With this simple meal of soup and bread, you stand in solidarity with people who are hungry and homeless. You will also hear directly from Hospitality House guests and Executive Director, Nancy Baglietto. It's a great event for families! Tickets on sale now –>>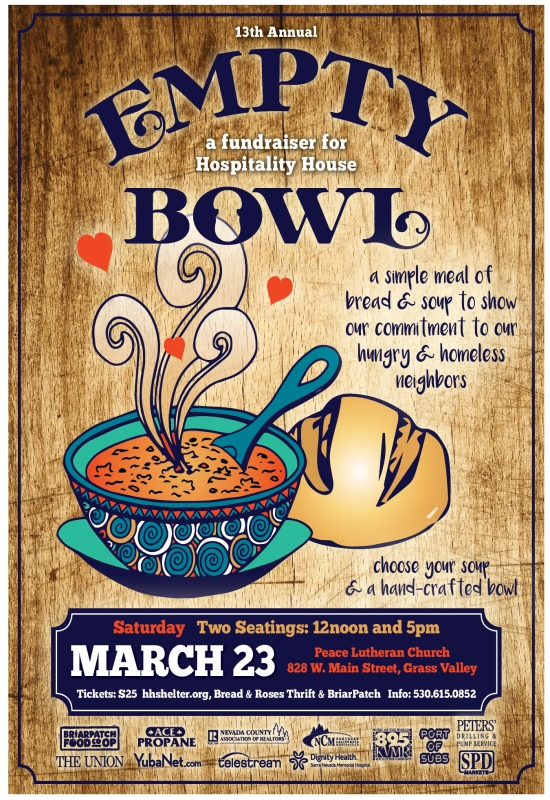 Matt is housed because of YOU!
Clean out your closet and support those in need
Did you know that every sale at Bread & Roses directly helps our shelter? Bread & Roses accepts all gently-used items, including small furniture, kitchen supplies, and any other odds and ends.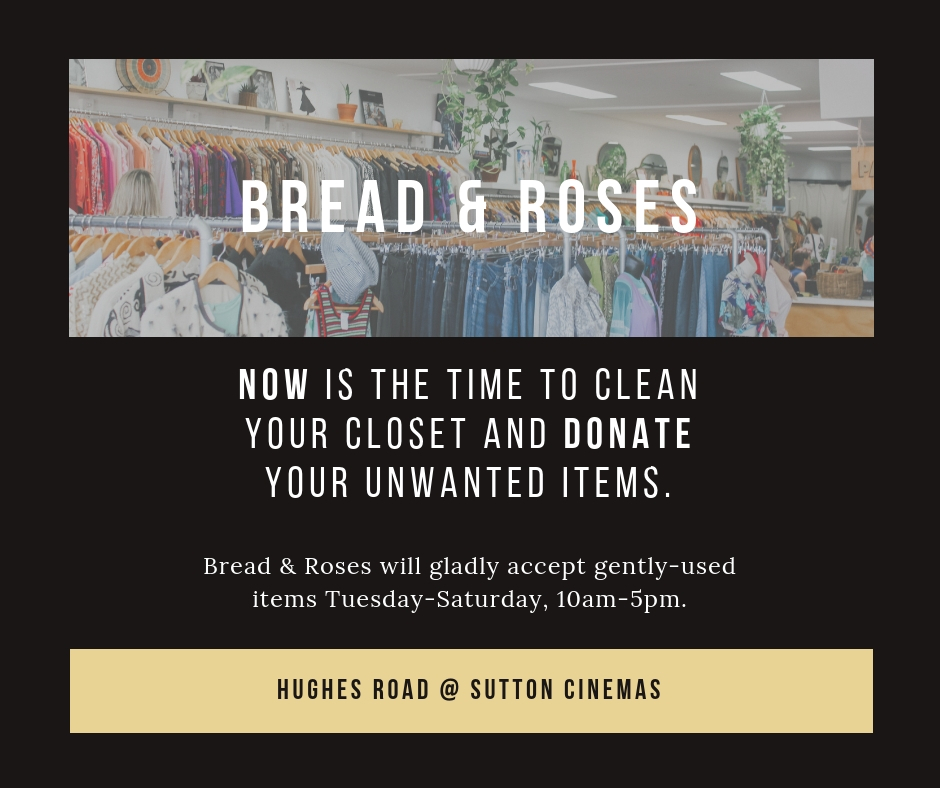 Hospitality House
Hospitality House is a community effort to help homeless Nevada County residents get back on their feet. We provide emergency shelter and a sober environment for up to 69 men, women, and children who come daily to Utah's Place, our facility located between Grass Valley and Nevada City.
Our program offers nourishing meals, medical services, a housing program, life skills and job training classes, plus outreach to homeless people in our county who do not use our overnight services.
We have been going strong since 2005, fueled by the conviction that all people, housed and unhoused, are deserving of dynamic compassion.
"Hospitality House encourages job hunting, apartment hunting, volunteerism and personal uprightness. I am a better person than when I first walked through the doors, with respect for the rent dollar and for myself. I leave knowing that I am worthy of being housed, and I am a solid, stable, admirable person who does not quit"