Planned Giving
Join the Legacy Circle today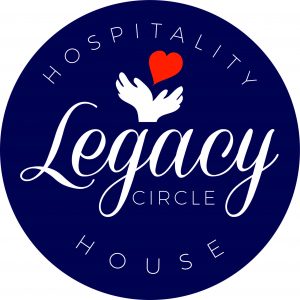 The Board of Directors would like to invite you to join the Legacy Circle, the Hospitality House planned giving program. The Legacy Circle offers a practical way for you to ensure self-sufficiency and housing for all, without affecting your current finances, through thoughtful estate planning.
As a member of the Circle, you will be joining hands with us in the "circle of community caring" that surrounds our homeless guests. You will receive a personal certificate of membership, and, if desired, your name inscribed on our future Legacy Circle plaque.
Becoming a member of the Hospitality House Legacy Circle is simple. Just call 530.615.0852 and let us know that Hospitality House is in your estate plan.
"I made the decision to include Hospitality House in my will because I want their good work to always live on and help people in need, even after I'm gone. I encourage others to think about the future of our community—it could be your family they end up helping."
Jeff Leiter
"Compassionate choices," said Hindi Greenberg. "Anyone can find themselves homeless. Some people just need help. They need stability. I believe in that."
Hindy Greenberg
Planned Giving Options Made Easy
Bequest
Giving through your will funds the programs strategically visioned out by the Board and Executive Team to ensure pathways to housing.
Retirement
Naming Hospitality House as a sole or partial beneficiary of your retirement plan (401k, IRA etc.) can be an important tax reduction strategy that likewise will greatly benefit your community.
Real Estate & Personal Property
Donating real estate can be an attractive strategy for benefiting Hospitality House while disposing of property in a tax-efficient manner.
Stock
Donating highly appreciated stock is one of the most tax-efficient ways to give. You receive a deduction equal to the fair market value of the stock at the time of the transfer (its increased value), and never pay capital gains tax on the appreciated value of the stock.
Life Income Gift
A life income gift can provide you with income and leaves a gift for charity in the future. Creating a Charitable Remainder Trust, or other life income gift is a great way to support Hospitality House while also taking care of yourself or your loved ones.
Life Insurance
Did you know in most cases you can name Hospitality House as a partial or sole beneficiary of your life insurance policy? Or you may be able to gift the policy itself. Consider creating a new policy or donate a paid up policy whose coverage you no longer need.
To assist with your planning, additional resources are available:
Questions?
We'd love to talk through your thoughts and sign you up for the Legacy Circle. Call us at 530-615-0852 or send us an email.
For specific inquiries regarding the best planned giving options for you, please consult with your financial advisor or attorney.