Board of Directors

Robert Wallis
President
In 2010 founded Wallis Design Studio, a Nevada County based architectural firm, focused on creating expressions in place through a commitment to collaboration, quality and the desire to deliver great value to his clients. He has served on various boards including the Yuba River Charter School Board and is member of the local Chamber of Commerce and Nevada County Contractors Association. Robert is driven by a desire to help improve the quality of life of others with his professional and personal actions. He is very pleased to have joined the team of Hospitality House and continue the great work that they do.
---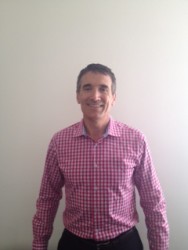 Michael McDonald
Vice President
Michael McDonald has spent his career in software sales, engaging customers from start-up to Fortune 100 companies. He states that growing and leading effective sales teams over the past 20 years is what drives his professional passion. When not working, he remains busy raising three sons with his wife Debbie. He has volunteered for Hospitality House in many capacities for ten years, and has also mentored youth as a basketball coach, as a founder/leader of 5 Stone Mine Leadership Camp, and as a local leader with Boy Scouts of America.
---
Tom Morrissey
Treasurer
Tom is the CFO at Western Sierra Medical Clinic overseeing financial management for both the Western Sierra Medical Clinic in Downieville and Miners Family Medical Clinic in Grass Valley facilities.  Before his current position he served for nineteen years as CFO at Sierra Nevada Memorial Hospital and more recently three and a half years as CFO at Medical Benefits Administration.  Tom has over 30 years of healthcare financial management experience and has been very active in Nevada County non-profits, ranging from Gold Country Kiwanis to the KARE Crisis Nursery, Sierra Nevada Community Health Plan and Gold Country Community Council.  Tom is single and has three children.  The oldest, Jonathan and Kristen are employed in Sacramento and Danielle the youngest is still at home while attending Sierra College.
---
Vee Proietti
Secretary
Current chair of the Special Events Committee, Vee has served on Nevada County Grand Jury, Crest Forest Municipal Advisory Committee , past president of Crestline, CA Chamber of Commerce (twice), organized many fundraising events, 22 year Realtor, and volunteers at the homeless shelter.
---
Yvonne Turner
Volunteered at Sierra Pines UMC for Hospitality House for several years and helped organize events and fundraisers for Hospitality House for several years and helped organize events and fundraisers for Hospitality House at Sierra Pines.
Has held leadership positions locally and in the California Nevada Conference of the United Methodist Church. Serving as chair of the Israel-Palestine Task Force and is a member of the Advocacy and Justice committee of the United Methodist Church.
Has been in education for many years, holding leadership positions during that time. Belongs to a women's organization that raises money for scholarships for women who want to attend an institute of higher education. Volunteered numerous times at a school in Palestine where she taught English.
---
Trish McPhee
My desire to work with Hospitality House is directly related to giving back to the community.  I have been a Nurse for over 20 years and see directly the scars of homelessness. Hospitality House is a great example of what can be achieved through community and I am excited about the compassionate innovate progress that is made here.
---
If you're interested in serving on the Hospitality House Board of Directors, please contact us.