Board of Directors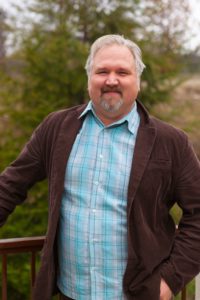 Robert Wallis
Chairman of the Board
In 2010 founded Wallis Design Studio, a Nevada County based architectural firm, focused on creating expressions in place through a commitment to collaboration, quality and the desire to deliver great value to his clients. He has served on various boards including the Yuba River Charter School Board and is a member of the local Chamber of Commerce and Nevada County Contractors Association. Robert is driven by a desire to help improve the quality of life of others with his professional and personal actions.
He is very pleased to have joined the team of Hospitality House and continue the great work that they do.
---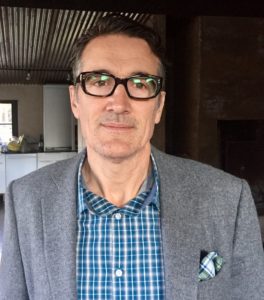 Michael McDonald
Vice President of the Board
Michael McDonald has spent his career in software sales, engaging customers from start-up to Fortune 100 companies. He states that growing and leading effective sales teams over the past 20 years is what drives his professional passion. When not working, he remains busy raising three sons with his wife Debbie. He has volunteered for Hospitality House in many capacities for ten years, and has also mentored youth as a basketball coach, as a founder/leader of 5 Stone Mine Leadership Camp, and as a local leader with Boy Scouts of America.
---

Tom Morrissey
Treasurer of the Board
Tom has been the CFO at Western Sierra Medical Clinic for almost seven years, overseeing financial operations at 6 Federally Qualified Health Clinics located in Nevada, Placer and Sierra Counties. Before his current position he served for nineteen years as CFO at Sierra Nevada Memorial Hospital and more recently three and a half years as CFO at Medical Benefits Administration. Tom has over 38 years of healthcare financial management experience and has been very active in the Nevada County non-profit environment, serving on the Board of Gold Country Community Council, Gold Country Kiwanis, Hospice of the Foothills, Kare Crisis Nursery, Miners Community Clinic, Sierra Nevada Community Health Plan and Sierra Nevada Home Care. Tom is married and has four children, ranging in age from 38 to 24, living in Denver, Sacramento (2) and San Diego.
---

Trish McPhee
My desire to work with Hospitality House is directly related to giving back to the community. I have been a Nurse for over 20 years and see directly the scars of homelessness. Hospitality House is a great example of what can be achieved through community and I am excited about the compassionate innovate progress that is made here.
---

Mark Vieaux
Board Member
Mark is a self-employed executive recruiter specializing in licensed civil engineers; associated with water & wastewater treatment industry. A long-time member of Twin Cities Church in Grass Valley, he has led the music for the Children's Ministry since 2002. Vieaux has performed music for Hospitality House since 2014, mostly folk songs as founder Utah Phillips would have enjoyed. Vieaux has been a Nevada City resident since 2000, is married, with a son and daughter in college.
---
Roberta Swanson
Board Member
Roberta "Bobbie" Swanson has been an active volunteer and non-profit director in Nevada County since 1985. While finishing her State of California seventeen-year career, she was on the Foothill Theatre and Miners Foundry Boards. Upon early retirement, she expanded her passionate desire to work full time in non-profits beginning as founding ED of Child Advocates. She then became a Consultant to statewide CASA (Court Appointed Special Advocates) as well as the Non-Profit Center in Sacramento, and the Nevada County Long Term Care Implementation Council. For seven years she was the Facilitator for Nevada County Community Leadership Program. This was followed by a three-year commitment as ED to Lutz Adult Day Health Care. More recently she was President of the Lawyer's Referral Service Board. She is a proud member of Rotary of Grass Valley where she spearheaded for seven years the Rotary Youth Exchange program.
---

John Murphy
Board Member
John Murphy manages Ace Propane, and acted as long-time manager of Nevada City Auto Parts. He and his wife have spent the last eight years providing weekly brown bag lunches for many of the county's homeless. Murphy is involved with the National Council on Alcoholism and Drug Dependence and a member of the steering committee for Twin Cities Church. A long-time Grass Valley resident, John has coached youth and special needs sports teams over the last 15 years. He is married and has three daughters.
---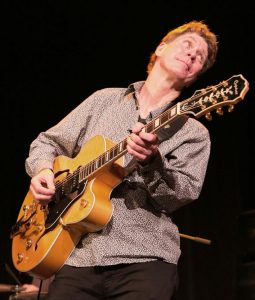 Mikail Graham
Board Member
A composer, performer, producer, and promoter of music in Nevada City, California, with family roots dating back to 1849. He is the executive producer of The Other Side, an eclectic radio program heard on Tuesday nights from 8pm-10pm, and also the host and producer of KVMR's monthly "The Good News" radio show, devoted entirely to nothing but, yes you guessed it, good news!
A professional musician for most of his life, Mikail has toured extensively over the years throughout Europe, Japan, and the USA, as well as being a producer and mixing engineer for numerous independent regional artists.
In 2008, The Center For The Arts hired Mikail as their House Sound Manager. Since that time he has updated the Center's audio/visual system to world-class status, helping to create what is now considered one of the best venues to perform at in Northern CA.
Since 2005 Mikail has produced the annual Night Of Giving benefit for Hospitality House Shelter. He still performs live whenever his dance card allows.
*Mikail Graham performing at the 9th annual Night of Giving
Photo credit: John Taber © Live Shots
---
If you're interested in serving on the Hospitality House Board of Directors, please contact us.