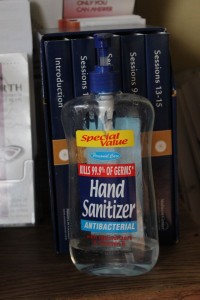 Here's our weekly wish list from Joanna Robinson's weekly report on KVMR community radio:
deodorant (small containers)
ear plugs
disposable razors
laundry detergent (HE)
coffee (ground)
sliced bread
milk
peanut butter
jelly
juice boxes
toilet paper
new or gently used twin size blankets
copy paper
small vacuum
indoor plants
outdoor extension cord
We still need food providers 2 nights a month at Utah's Place (donate the food, cook it at Utah's Place, serve it to about 50 very appreciative guests).
Each week, Joanna, a co-founder of Hospitality House, shares with the community what we need to assist both our homeless guests in the shelter as well as those who remain out in the community. We couldn't do it without you.
Please drop off donations between 9 and noon at 1262 Sutton Way in the Brunswick Basin or call Joanna at 530-615-0852