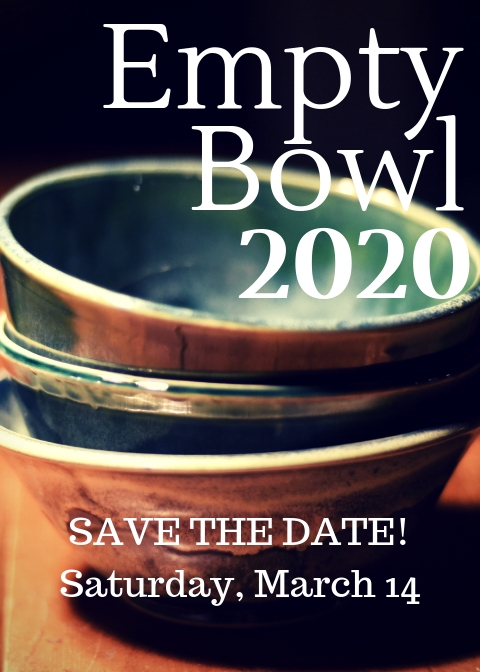 Empty Bowl
Dozens of artists create beautifully handcrafted bowls to fill with soup for the Hospitality House Empty Bowl benefit. This event is a community effort to raise awareness and support for local homeless individuals in need. Every ticket sold supports guests at the shelter, and those in attendance will hear from a few guests, including their experiences with homelessness.
Sharing a simple meal of soup and bread is an opportunity for the community to express its compassion for those struggling with homelessness. Attendees of the event will have a variety of soups to choose from, including vegetarian and a vegan option. Local chefs and restaurants contribute a large variety of delicious soups.
In addition to sharing a hearty bowl of soup with friends, all attendees will keep a bowl of their choosing as a reminder of those they are helping—all bowls are handmade and graciously donated. The Gold Country Woodturners collaborate with The Curious Forge to hand-turn 75 wooden bowls, while renowned artists Dik Hotchkiss, Chic Lotz, Yvon Dokter and many other potters will donate beautiful ceramic soup bowls, plus large ceramic and wooden bowls for the silent auction.
This event will take place on March 14 with the option of attending lunch at 12 p.m. or dinner at 5 p.m. Tickets cost $25 and will go on sale in February 2020, online at hhshelter.org, at BriarPatch Community Co-Op, at Bread & Roses Thrift & More (cash or check only at Bread & Roses), and at the door while supplies last. Children under age 12 will be admitted free but will only be eligible to receive a bowl with a paid ticket. Additional ticket options, including sponsoring a shelter guest to attend Empty Bowl, are available at hhshelter.org.