Hospitality House is proud to have the following businesses as strategic partners for 2020:

Telestream, Inc.
Telestream® specializes in products that make it possible to provide video content to any audience regardless of how it is created, distributed or viewed. Outside of video content, Telestream helps its local community by providing ongoing financial support to further the efforts of Hospitality House. Telestream's giving is unrestricted and helps where the need is greatest, including emergency shelter, food, clothing, outreach, job training, customized case management and housing assistance.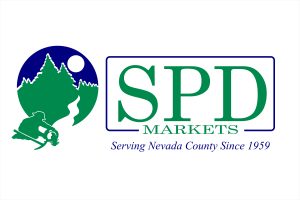 SPD Markets
SPD Markets is a community oriented grocer that provides its customers with a clean, well maintained environment and quality, locally sourced products. In addition to providing quality products for its customers, SPD also provides quality meats, produce and everyday supplies for Hospitality House throughout the year to ensure people in crisis are receiving the fuel and nourishment they need to return to housing.

BriarPatch Food Co-op
BriarPatch Food Co-op is a local, community-owned business that promotes a strong and sustainable community by supporting other local businesses, including nonprofits like Hospitality House. Throughout the year, BriarPatch helps individuals experiencing homelessness by sponsoring Hospitality House's culinary job training program to give guests a chance to learn culinary cooking skills with fresh produce and organic meats from their store that in turn provide meals for the entire shelter. BriarPatch also supports the shelter's garden every year with new seeds and starts, and sponsors events and camp cleanup efforts.

Dignity Health – Sierra Nevada Memorial Hospital
Dignity Health provides accessible health care and emergency medical treatment to Nevada County residents. In 2021, Dignity Health became an official strategic partner of Hospitality House to provide unrestricted support in the year ahead to respond to the greatest needs as they arise. Prior to this, Dignity Health was already creating impact for those in need. Through a competitive grant opportunity, Dignity Health helped make a partnership between Granite Wellness Centers, Grass Valley Police Department and Hospitality House possible, collectively introducing the Rapid Access to Wellness program in 2019 (helping homeless individuals on the streets reach recovery treatment and housing). This program continued in 2020 as well. Dignity Health also helped launch the Recuperative Care Dorm at Hospitality House in partnership with County of Nevada in 2018 to offer homeless people released from the hospital a place to rest and recuperate. The program continues to operate year-round and has successfully increased the rate of recovery for individuals while reducing repeat hospital visits. The program has been so successful that 10 additional medical respite beds opened in the shelter in 2020.