Volunteer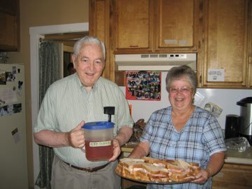 As a 501 (c) (3) non-profit, Hospitality House relies heavily on the dedicated involvement of volunteers to succeed in its mission of caring for those in our community in need. Volunteers act as liaisons between the shelter community and the public at large. With only a handful of paid staff members, volunteers play a crucial role in delivering services to our guests.
1). All volunteers must attend a volunteer orientation.
Orientation includes: information about Shelter programs, policies, and procedures; a tour of the Shelter; detailed information about volunteer guidelines, roles, and job duties; and the opportunity to request a specific volunteer job and schedule. Download Volunteer Program Agreement Please note: Anyone under the age of 18 must be directly supervised by an adult volunteer, and any children who accompany adult volunteers should be at least 12 years old.
2). Please complete our volunteer application, and our staff will follow up to schedule your orientation.
Get started now! Fill out our Volunteer Application.
Thank you for your volunteer interest.